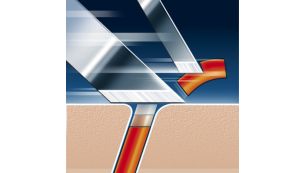 Advanced Lift & Cut shaving technology with two blade system
Philips shaver with two blade system: the first blade lifts the hairs and the second cuts them, for a comfortable and deep shave.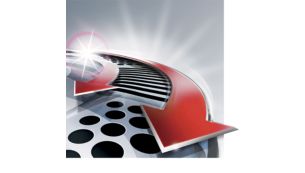 Precision cutting system
The Philips shaver has ultra-thin heads with special slits for shaving long hair and holes designed to shave the shortest beards.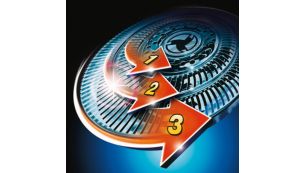 Triple-Track shaving heads with 50% larger shaving surface
The three shaving channels on the three-way shaving heads provide 50% more shaving surface than the other rotary head shavers.
Fits the following types:
1050X

1059X

1090X

RQ1050

RQ1051

RQ1052

RQ1060

RQ1061

RQ1062

RQ1075

RQ1076

RQ1077

RQ1085

RQ1087

RQ1090

RQ1095